I write to disrupt your thinking. In these blog posts I try and challenge, stretch and inspire new ideas & conversations.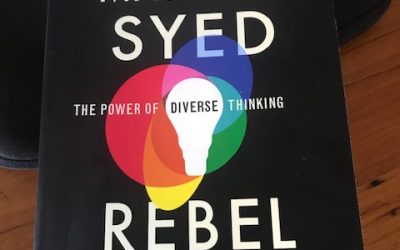 I have just finished reading Rebel Ideas (2019) by Matthew Syed. I have enjoyed a few of his other books most notably Bounce and Black Box Thinking. In Rebel Ideas, Matthew explores the idea of diversity. As he notes 'this is a book about diversity, about the power of...
read more
"Imagination @Speed is more important than knowledge (with due deference to Mr Einstein)."
JOIN OUR COMMUNITY OF ORIGINAL THINKERS
and receive a free Revenue Growth ebook and regular insights and tips to grow your business and yourself.