Internationally renown Speaker, Facilitator, Trainer & Coach on Everyday Creative Thinking
Creative Thinking is one of the 3 most important future skills.
Yet many people do not believe they are creative.
To overcome this negative, self-limiting belief I have developed a new approach which I call Everyday Creative Thinking.
I have found that you can develop your creative thinking skills if you practice in bite size chunks (everyday) and give people the right tools.
My tools are fast, simple and practical and can be used by individuals, groups & teams.
For example, I invented an accelerated way of generating ideas and solving everyday problems which I call Speed Thinking.
My speaking, facilitation, mentoring and training projects takes me all around Australia with a particular focus on Asia.
A Phd in Organisational Creativity
My  PhD is in Organisational Creativity (UWS) as well as a MBA (UNE) and B.Bus (UTS).
My official thesis was 'Designing a continuously creative organisation' which was informed by interviewing over 80 leaders from 50 different organisations (profit and non-profit).
In addition, I have been lecturing part-time at UTS for over 10 years..
Former Marketing Director
Before establishing my own business I was a Marketing Director at American Express as well as a Product Manager at Citibank and Dunlop Slazenger.
I have also worked as a senior leader in advertising, direct marketing and management consulting across a wide variety of categories and industries.
My clients include big and small brands from every industry and category across Australia and Asia.
I have written 3 books that have been published (by Allen & Unwin)  in 9 countries. These are:
The Idea Generator
The Idea Accelerator
Speed Thinking.
I have also written over 50 articles in various magazines across Australia and Asia on creativity, innovation, speed thinking, reinvention and disruption. Here are a few of these.
I learn Kung Fu and have played 1st grade cricket and soccer.
This has given me a glimpse of what it takes to unlock higher individual & team performance.
Most of all I would like to help you & your team get stuff done with more agility, creativity & energy.
The Blitz Way is just one example of how this can be achieved.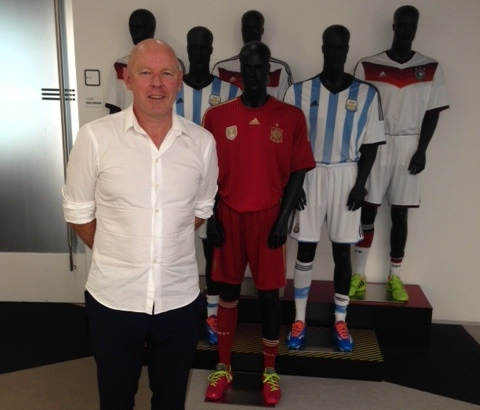 "My goal is to help current & future leaders to make a difference – every day!"
JOIN OUR COMMUNITY OF ORIGINAL THINKERS
and receive a free Revenue Growth ebook and regular insights and tips to grow your business and yourself.